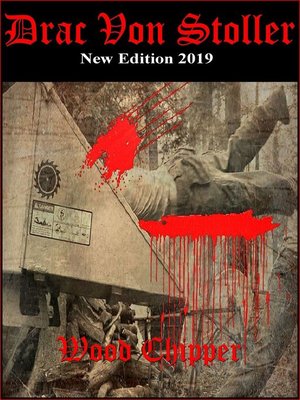 Sign up to save your library
With an OverDrive account, you can save your favorite libraries for at-a-glance information about availability. Find out more about OverDrive accounts.
Search for a digital library with this title
Title found at these libraries:
Damien grew up on a farm with beautiful green pastures and lots of cattle. Just because Damien's life was the envy of his friends Damien was dying inside because of the abuse from his father. Damien's father made him work all day in the blazing hot sun loading branches into the wood chipper. Damien was getting sick and tired of not getting anything to eat or drink all day.
When Damien would ask his father if he could take a break as tears flowed down his cheeks, Damien's father would call him names like sissy boy, your pathetic and I don't know why you were born. Damien's love for his father quickly grew into hatred. Whenever Damien would lay his weak body down for the night he would dream of putting his father into the wood chipper, but Damien's anger hadn't quite reached that point yet of going through with his dream, but it sure was in the back of his mind.
Damien had all the abuse he could take from his father so he put two and two together and said, "If I'm going to have some kind of a normal life then I need to get rid of what's causing the problem. Damien thought that the wood chipper would be the best solution to shut up his father for good and not have to be tormented day after day.
When Damien and his father were doing their daily routine, Damien decided this was the best time get rid of his father. While his father had his back turned Damien picked up a branch off the ground and knocked his father out cold. Then Damien fed his father's body into the wood chipper but Damien's mother arrived as Damien was feeding the rest of his father's body into the wood chipper. Things get out of control after Damien's mother sees her husband's body being fed into the wood chipper. The body count starts piling up at an alarming rate which turns the town upside down with all the missing people.
Damien's wood chipper killing's would be splashed across every major newspaper in the united states. Documentaries and even a movie about the wood chipper killing's were made. Read on and see how psychotic Damien's mind was try to understand what makes a person do such a gruesome act towards another human being.