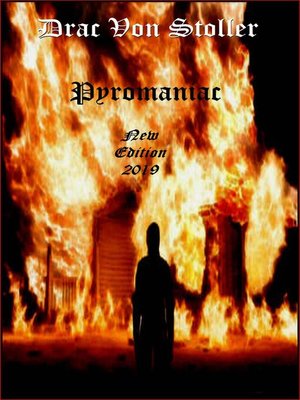 Sign up to save your library
With an OverDrive account, you can save your favorite libraries for at-a-glance information about availability. Find out more about OverDrive accounts.
Search for a digital library with this title
Title found at these libraries:
Dan Wells was Hickman County's High School star quarterback and was close to graduating. Dan was the biggest player outside of sports if you know what I mean, and wasn't interested in being tied down by no girl. Marriage and a baby was the furthest thing on his mind. All he cared about was sports, and getting laid until Hickman County High's prettiest cheerleader Rhonda who was the most popular girl in school hooked up with Dan for a night of hot passion which led to an unwanted pregnancy, and a lot of shedding tears between both of them. Dan was looking forward to a full athletics scholarship to a college of his choice, but now that there was a baby staring them both in the eyes wanting their love, and attention all they both seen was how one moment in time destroyed their dreams of freedom. Abortion was discussed, but neither one had the guts to follow through with it. Their freedom that they both cherished was about to come to a screeching halt because they didn't enter the thought of using protection so now they both must suffer the consequences.
After the baby was born, and they both got jobs, and had a one bedroom apartment to raise their unwanted baby. They didn't have a name for their little mistake because they were too busy blaming each other for the mistake which would ultimately change their lives and everyone around them. Heartaches and Hell was headed their way that they could never have imagined.
After weeks of blaming one another with tears of sadness they decided to give the baby a name which was not out of love. They named their new baby "Demon" because instead of taking the blame for their mistake they cast the blame on the baby for the mess they got their own selves into. Dan could barely hold down his job because he was so pissed off at Rhonda and the baby, he started drinking heavily to try, and drown out his problems, but drinking doesn't solve anything, but heartaches. Dan and Rhonda fought constantly, and the only way Rhonda could deal with the situation was with prescription drugs, another bad idea. Their baby was neglected on a constant basis and yelled at by them both.
As the baby got older, and was sent out in the cruel world to school, and having a name as Demon, this would only backlash on his parents, and everyone that teased, and called him names. Resentment for his parents was at an all-time high that when he became a teenager all the anger and frustration that he bottled up inside was going to be unleashed at a hellish level. For the coldness that his parent's bestowed upon him he was going to make his parents or anyone that stood in his way pay.