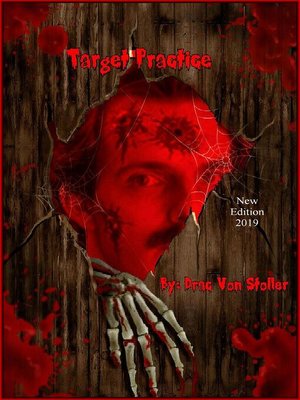 Sign up to save your library
With an OverDrive account, you can save your favorite libraries for at-a-glance information about availability. Find out more about OverDrive accounts.
Search for a digital library with this title
Title found at these libraries:
The little town of Decksburg wasn't a happening place. It was rather boring with only one gas station, one church, one bank and a population of one hundred. It's no wonder a couple rowdy friends named Bubba and Hector had this brilliant idea of spicing things up in this town. These two guys had very little education, but that didn't stop these two from dreaming.
It all started on a hot sunny day on Bubbas farm, when Bubba said "Hey! Delbert why don't you come over and we'll shoot cans off the top of the fence?"
Delbert replied "Sounds good to me, aint much going on any way, just like every boring day in this town. This place drives me crazy with nothing to do."
"I agree," laughed Bubba. The two friends shot can after can off the top off the fence, then just as Delbert was picking a can off the ground to place back on top of the fence Bubba shot him in the butt with his bb gun. Delbert jumped up and said "What did you do that for?"
"I don't know, I just did it," replied Bubba.
"Hey! Delbert I know why don't we dig up some bodies at the cemetery and use them as targets, but this time we'll use real guns that are in my gun cabinet."
Delbert said "Now that's the best idea you've come up with in a long time."
Delbert and Bubba waited until after dark, and dug up two bodies from the cemetery, and brought them back, and placed the rotted corpses in Bubba's barn until morning.
Morning arrived and it was target practice time, but before the two geniuses started they needed a few six packs of beer to make it more entertaining.
"Well Delbert you ready for some excitement?" asked Bubba as he chugged down a beer.
"You bet!" answered Delbert with a smile on his face.
They raised their 12 gauge shot guns firing, and hitting their targets about every three shots because after a six pack the two were getting a little hammered, and their eyesight was too cloudy to see their targets.
The two boys were really having the time of their lives, lots of laughter as their targets body limbs flew in the air, but just like any thrill this would only lead to little excitement.