Sign up to save your library
With an OverDrive account, you can save your favorite libraries for at-a-glance information about availability. Find out more about OverDrive accounts.
Find this title in Libby, the library reading app by OverDrive.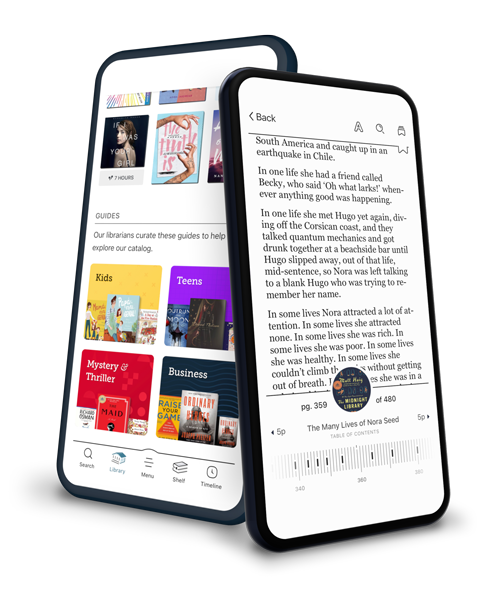 Search for a digital library with this title
Title found at these libraries:
'Bared to Him' by Sierra Cartwright
INTERNATIONAL BEST SELLING AUTHOR
Tempted by the billionaire...
When stern, handsome, powerful, and rich Phillip Dettmer offers to all make Myka Monroe's BDSM fantasies come true, she's oh so tempted. She has always dreamed of being with a man who would be relentless in his expectations, a Dom who will push her to the edge, giving her the climaxes she craves and the bondage she needs.
But she had never imagined that Phillp Dettmer would lay her bare to him, mentally and emotionally as well as sexually, or that the experience would change her life forever, leaving her stronger and more able to ask for what she needs...
'Made for Him' by Desiree Holt
She had one weekend to convince him she was made for him.
Micah Sheridan is a self-made billionaire who has the world at his fingertips. He can have any woman he wants but they all seem to leave him unfulfilled. What he really wants is a woman who can submit to him completely in the bedroom but who is a strong person out in the world. An equal match for him.
Enter Teri Choate who heads an executive search agency. She's searching, too—for a man who can master her in bed yet allow her strong personality to flourish beyond the bedroom door. The chemistry between them is so explosive it should come with a warning. When a few nights together reveal she is as addicted to BDSM as he is, he has her flown to his secluded Maine island.
She has one weekend to prove to him she can be the perfect submissive in the bedroom and an equal beyond the bedroom doors. In short, a woman who is made for him.
'Waiting for Him' by Natalie Dae
As a sub, Shara wants to prove to herself that she's the one who is really in control.
Shara is about to get a paddling, one that will test her pain threshold and take her to new levels. The stud-covered paddle will undoubtedly hurt, but she's determined to show her Dom, John, that she can take whatever he can give her.
John is determined to show Shara that saying their safe word when she can't take any more is an act of trust, not one of her being weak. Her safety is his primary concern and he will stop play if he feels she's approaching the point where even subspace won't save her.
Together they go on a journey of discovery, where Shara battles with relinquishing that final nugget of herself she's always held back. Will she trust him enough to admit he was right and she was wrong?
'Come to Him' by Justine Elyot
Her submission is for sale — but is the price he paid for it enough? Or are the stakes higher than she realises?
Erin has her future all planned out. A postgraduate qualification, leading to a life in academia. There's only one snag — she needs money. Taking her inspiration from the story of a girl who auctioned off her virginity, submissive Erin decides instead to offer her services to the highest bidder for one month. She only needs enough to pay for her studies, so she's not quite prepared for the size of the winning bid.
What kind of man would pay a million pounds for a love slave? The kind of man who hides himself away on a remote fortress in the middle of the sea and does his errands by helicopter. Thrown into an unfamiliar world of luxurious isolation, Erin knows she will need to be strong to tough this contract out. Will Erin's submission please her new master-for-a-month? And what if a month isn't long enough?
'Play to Him' by Wendi Zwaduk
The key to her freedom is accepting his bonds.
Rhiannon Dubois...