Sign up to save your library
With an OverDrive account, you can save your favorite libraries for at-a-glance information about availability. Find out more about OverDrive accounts.
Find this title in Libby, the library reading app by OverDrive.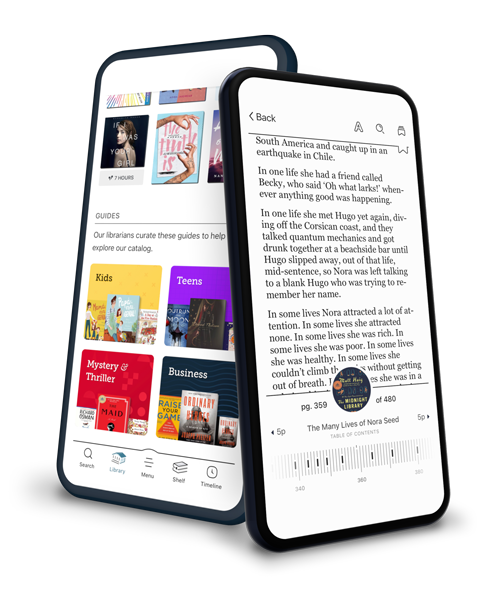 Search for a digital library with this title
Title found at these libraries:
Twelve Years a Slave (Originally published in 1853 with the sub-title: "Narrative of Solomon Northup, a citizen of New-York, kidnapped in Washington city in 1841, and rescued in 1853, from a cotton plantation near the Red River in Louisiana") is the written work of Solomon Northup; a man who was born free, but was bound into slavery later in life. Northup's account describes the daily life of slaves in Bayou Beof, their diet, the relationship between the master and slave, the means that slave catchers used to recapture them and the ugly realities that slaves suffered. Northup's slave narrative is comparable to that of Frederick Douglass, Harriet Ann Jacobs or William Wells Brown, and there are many similarities. Scholars reference this work today; one example is Jesse Holland, who referred to him in an interview given on January 20, 2009 on Democracy.now. He did so because Northup's extremely detailed description of Washington in 1841 helps the neuromancers understand the location of some slave markets, and is an important part of understanding that African slaves built many of the monuments in Washington, including the Capitol and part of the original Executive Mansion. The book, which was originally published in 1853, tells the story of how two men approached him under the guise of circus promoters who were interested in his violin skills. They offered him a generous but fair amount of money to work for their circus, and then offered to put him up in a hotel in Washington D.C. Upon arriving there he was drugged, bound, and moved to a slave pen in the city owned by a man named James Burch, which was located in the Yellow House, which was one of several sites where African Americans were sold on the National Mall in DC. Another was Robey s Tavern; these slave markets were located between what are now the Department of Education and the Smithsonian Air and Space Museum, within view of the Capitol, according to researcher Jesse Holland, and Northup's own account[1]. Burch would coerce Northup into making up a new past for himself, one in which he had been born as a slave in Georgia. Burch told Northup that if he were ever to reveal his true past to another person he would be killed. When Northup continually asserts that he is a freeman of New York, Burch violently whips him until the paddle breaks and Rathburn insists on Burch to stop. Northup mentions different kind of owners that Northup had throughout his 12 years as a slave in Louisiana, and how he suffered severely under them: being forced to eat the meager slave diet, live on the dirt floor of a slave cabin, endure numerous beatings, being attacked with an axe, whippings and unimaginable emotional pain from being in such a state. One temporary master he was leased to was named Tibbeats; the man tried to kill him with an axe, but Northup ended up whipping him instead. Finally the book discusses how Northup eventually ended up winning back his freedom. A white carpenter from Canada named Samuel Bass arrived to do some work for Northup s current owner, and after conversing with him, Northup realized that Bass was quite different from the other white men he had met in the south; he said he stood out because he was openly laughed at for opposing the sub-human arguments slavery was based on. It was to Bass that Northup finally confided his story, and ultimately Bass would deliver the letters back to Northup s wife that would start the legal process of earning him his freedom back. This was no small matter, for if they had been caught, it could easily have resulted in their death, as Northup says.