Sign up to save your library
With an OverDrive account, you can save your favorite libraries for at-a-glance information about availability. Find out more about OverDrive accounts.
Find this title in Libby, the library reading app by OverDrive.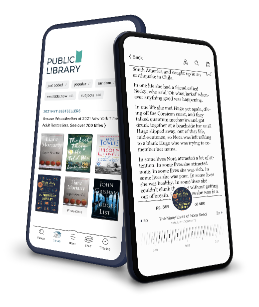 Search for a digital library with this title
Title found at these libraries:
Things were starting to look pretty grim for Sam and Sally Edwards because he lost his job at the slaughter house and to top things off his wife never worked a day in her life so she wasn't able to contribute to their marriage in a monetary way. Since they both lived in a small farming community called Cavendale and nothing more than a high school education the handful of high paying jobs would be out of their reach so they were both doomed to lead a poverty stricken life unless they could get back up on their heels and turn things back around.
Their electric bill would be due in the next couple of days and if they didn't scrape up some cash quick it would be lights out for the both of them. Knowing that in a couple of days they would be without electricity they sat down at the kitchen table thinking of ways to get out of this devastating rut they both were in. Sam said "I know how we can turn things around, we can rent out one of our bedrooms, and that will bring in money so we can eat, and save us from having to spend the winter in the dark and freeze to death. His wife said "That sounds like a good idea."
Sam kissed his wife and said "I'll head into town and see what interest I can drum up." They both were starting to feel like help was on its way but no one in their right mind would want to rent a room at their house because they weren't clean people and if something fell on the floor that's where it stayed. They were just too lazy to clean up after themselves. Sam managed to bring back some interested people but when they stepped inside his home they held their breath and immediately turned around and told them they were not interested. Sam slammed the front door behind them as they got in their cars and drove off into the night.
His wife told him, "Surely, we can think of something because if we don't we'll be living out in the streets soon." Sam paced back and forth in the kitchen and said "I know we'll ask our nice neighbors the Thompson's to come over tomorrow night for dinner and rob them so we can stop the lights from being turned off." His wife said "If we must, then we must to survive, and I'm not going to live out on the streets and beg for money and food."
Sam called the Thompson's house on the phone and Mr. Thompson answered, and Sam invited him and his wife over for supper the next night, and Mr. Thompson's response was "Sure, we'd be delighted to come over tomorrow night for dinner."
Sam hung up the phone and said to his wife, "They'll be over for supper tomorrow night!"
His wife said in excitement, "I can almost taste Mr. and Mrs. Thompson's bloody heart in my mouth," as she rubbed her belly.