Sign up to save your library
With an OverDrive account, you can save your favorite libraries for at-a-glance information about availability. Find out more about OverDrive accounts.
Find this title in Libby, the library reading app by OverDrive.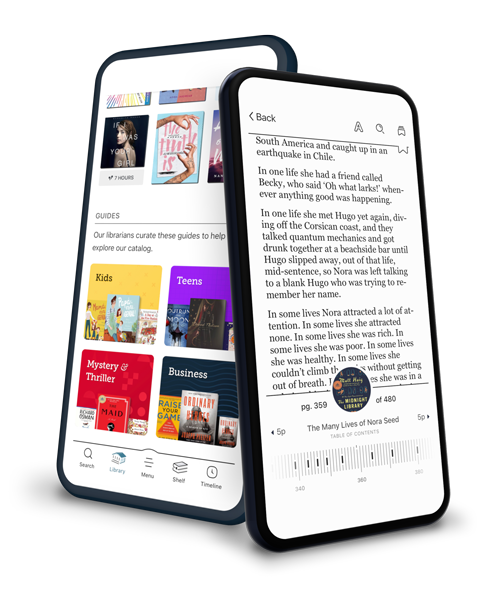 Search for a digital library with this title
Title found at these libraries:
When all else fails, find passion...
Ten all-new resistance romances for readers who take their happily ever afters with love, hate, and all the dirty bits in between.
Dedication of a Lifetime by Tamsen Parker
School counselor Sean wants to fix the world. No social justice slouch himself, Sean's chemist husband Isaiah is exhausted. Their world crumbling, their marriage in trouble, Isaiah suggests they run away, but Sean balks. Will they honor their vows or will their relationship be a casualty of the country gone mad?
Personal Proposal by Ainsley Booth
Brianne can't afford a crush on her boss. Thanks to a media blitz, she's fled her old life and needs to please the demanding Astrid. So she ignores the zing when they touch, and the ache as she falls into a lonely bed. But as their work gets harder, their boundaries crumble and Astrid makes an unexpected proposal.
Work of Heart by Olivia Dade
Artist Jenny needs money, but when a politician tries to pay for his portrait with charity funds, she balks…and contacts David Redi, the most trusted reporter around. A romance with his source would wreck David's credibility, but Jenny is one lead he can't refuse to follow. Soon it's not only truth and justice at stake—it's love.
The President's Protector by Kris Ripper
Miriam is a good president—though she'd say she's not good enough. Ram is a Secret Service agent who garners some side-eye because he's trans, but in this administration, that doesn't stop him from being part of the president's protective detail. She's the president. He's her bodyguard. Nothing can happen. Until it does.
Fallacies and Flirtations by Amy Jo Cousins
She's an ex-chain mail bikini-wearing actress-turned-mayor, and I'm a speechwriter still paying off student loans. She's my boss, nothing can happen. But somehow it's always Anna and me in the office at 2 a.m., and I'm starting to think I'm not imagining the heat between us…
The Fourth Estate by Emma Barry
Drew wants to report on the corrupt president, but readers only care about the bombshells penned by his rival Brynn. But when he goes after Brynn's source, he finds himself snagged on more complicated feelings. Brynn doesn't have time for Drew, even with his sexy smolder, and they're soon tussling over the truth with their hearts on the line.
Such Great Heights by Adriana Anders
Reporter O'Neal is a sucker for a good story. Which is why she can't resist following high school crush Kurt on his trip up a North Cascades peak. But when it's time to come down, she's not sure she can go back to real life. Could one night with Kurt change everything?
Dissent and Desire by Kelly Maher
With her future crumbling, Frankie focuses on fighting in the war against science. PhD candidate Rafe is unsure about continuing his career at the EPA. Neither expects to see their crush at a meeting, but networking turns into dinner, which turns into more. Hope in the future may be possible after all.
Mr. Klein Goes to Albany by Stacey Agdern
When the Canadian government—via hockey player-turned-diplomat Adam—proposes a work around to the president, legislative aide Tamara knows she needs to set them straight. She arranges a trip to show Adam the state, tricky business given their history. Can she give Adam a second chance?
Take a Knee by Jane Lee...