Sign up to save your library
With an OverDrive account, you can save your favorite libraries for at-a-glance information about availability. Find out more about OverDrive accounts.
Find this title in Libby, the library reading app by OverDrive.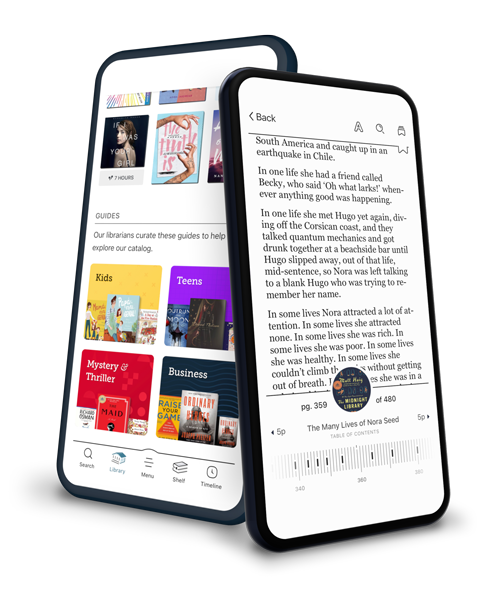 Search for a digital library with this title
Title found at these libraries:
John Spencer is a lonely man; he has a menial job and, besides his ordinary life, he gets by as everybody does.
One day, a strange man approaches John and tells him that he comes from the future and wants to save John's life from a nuclear war that is about to start.
Having realized that that man was right, John follows him to the future reluctantly. Unfortunately, the future is evil, and John, desperate and shocked, becomes a slave.
Among the slaves, John meets a woman called Dora who says that the nuclear war was a hoax and that they have been enslaved to fight into an arena same as ancient gladiators.
Once in the stadium, John kills almost every gladiator on the pitch to save his life. His last opponent is Dora. John gets the chance to end her life her but, instead, feeling a strong attraction, he kisses her in the middle of the arena, booed by the pitiless crowd. The game ends up even, and the "commanders" threaten the two slaves to do not do it again.
John and Dora manage to run away. Regrettably, they cannot go to the era they want and, sadly, they have to take different paths. After a melancholic farewell, Dora must go to the ancient Roman times, and John in the 30s.
John settles in the 30s and, fifteen years later, he is still in love with Dora, misses her so much and wonders whether she managed to survive in the ancient Roman time but, one day, he sees her in his era. Surprisingly, she has become one of the enemies. Dora finds excuses and says that she had no choice, and that upsets John.
However, the worst has to come because Dora kidnaps John and takes him back to the future where he realizes that she is the king's concubine. He feels miserable and silly to have been dreaming of her for so many years. Thanks to a cunning plan, John kills the evil king and Dora, takes the throne and abolishes the slavery, but his life is empty.
A few years later, the population is on the edge of a civil war because they want the slavery and their games back. John has to accept compromises with a heavy heart, and he realizes that he is not so different from those monsters from the future. After having lost a fight against two more hostile reigns, Oldie and Old Asiana, he flees back to the past.
Old Asiana takes control of the future world and hunts John in the past. John manages to escape to London and changes his identity several times.
A better and more technological society from a distant future called New Asiana, centuries ahead Old Asiana, takes John to the future and asks him to be their king.
New Asiana scientists explain to John that nobody can change the past because, every time someone travels back in time, he or she ends up in an alternative reality separated from the central Space-Time core, a kind of dead alleyway.
John keeps traveling through time, but he experiences frustrating alternative unbounded realities.
John meets Dora again in the past, but this one is a different Dora, trustworthy and generous, even though she dies of old age demonstrating that there are parallel worlds out there.
The F.B.I. is after John and arrests him. John is unable to explain his false, and multiple identities and the authorities send him to Yugoslavia believing he is from that country. John is old and tired, sad and lost, but he has not lost hope.
John manages to go back to the future again. At that point, the happenings start to be even more confusing. It seems like the Space-Time structure is flipping out, and a lost John can neither find the past he wants, nor a safe future. He still loves Dora and dreams a life with her, although he knows that there are different versions of Dora in the weird Space-Time...