Sign up to save your library
With an OverDrive account, you can save your favorite libraries for at-a-glance information about availability. Find out more about OverDrive accounts.
Find this title in Libby, the library reading app by OverDrive.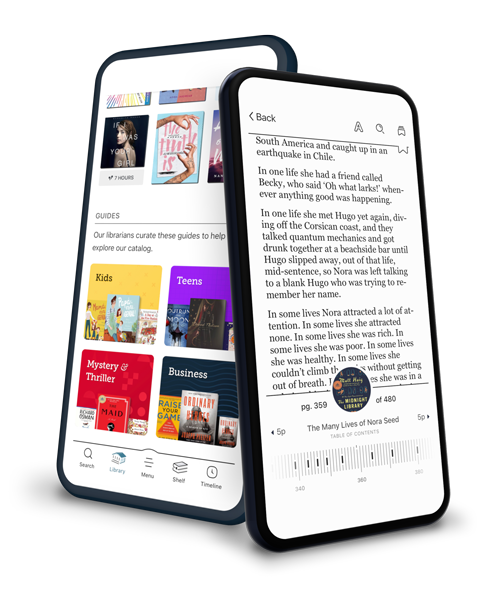 Search for a digital library with this title
Title found at these libraries:
Bo Walton is an exquisite scientist obsessed with her past. In fact, during her childhood years, the life was beautiful before the death of her mother first, and her brother after. Bo lives in 2030 and, together with her team has worked all life long to build a time-machine to go back to the 70s. Scientifically speaking, the only possible way to travel back in time is by using avatars. A particular machine entangles the photons, makes them anti-photons which move backward in time until reaching the past. That far, the scientists are unable to send people back in the past but light only. However, a second laboratory finds a way to build up matter from nothing using photons. The researchers working on that project are even able to create brainless people exciting the particles in the air through their interaction with light. Unfortunately, these breakthroughs cause the protests of religious fanatics. Thanks to the collaboration between the two labs, the anti-photons going to the past generate a body aimed to serve as an avatar. Via an innovative suit and a futuristic pair of goggles, Bo uses that avatar to travel back to the past and see her family again. However, when she decides to remove the glasses something goes wrong because she cannot find them anymore. She soon realizes she is trapped in the avatar's body and, maybe, her mind has been doubled. One copy stayed in the hosting body and, the other part does not leave the real Bo. Bo is shocked because she is doomed, and cannot go back to the future. She has no money, no job, no documents, and is nobody in the past. Therefore, she contacts her family introducing herself as a poor traveler, and her unaware mother tries to help her inviting that mysterious woman to have dinner. Bo sees her father, her younger brother, and the child that is supposed to be herself but, strangely, their names do not correspond and, due to the fact Bo expresses her surprise, the bothered family sends her away doubting her mental health. However, her parents finally decide to help her, and she spills the beans. It will take years to convince her mother and father about Bo's nature, and when the children get teenagers, she tells them the truth but bumps into their skepticism. Bo finds a job in that reality and, first his father's death, then her younger-self's tragic end make Bo realize that world is a parallel one, different from her previous existence. She dies old in a nursing home unable to explain how weird the universe is. At the same time, a second Bo, the real one, successfully removes her goggles and faces an entirely different faith. Back to the future, she gets initially praised for her achievement but, after a few glitches, her colleagues and funders see her as a liar who had made up her time-trip experience and press charge against her. After a plethora of trials and arguments, Bo finally succeeds to shed light on the truth. Besides her success, a scientist finds out that her brain was doubled in the avatar and feels sorry for her alternative version who has gotten trapped in the past. She finally dies old and famous. The last of the three stories, is the one of Lisa, Bo's younger-self who gets a different name because of the parallel reality. Lisa got an alternative past compared with Bo. Although their worlds are similar, tiny details during Lisa's childhood make her develop a different personality. Lisa, after Bo reveals her extraordinary story, tends to refuse it and, when at college, she gives up her study to travel the world with her drug-addicted boyfriend. Lisa becomes addicted to heroin as well and, after having dumped her dodgy partner, continues her homeless roaming until reaching Rome. In this town, she meets some...