Bye Bye to Witchcrafts
ebook
∣

Powerful Prayers To Totally Destroy The Activities Of Witchcraft In Your Life.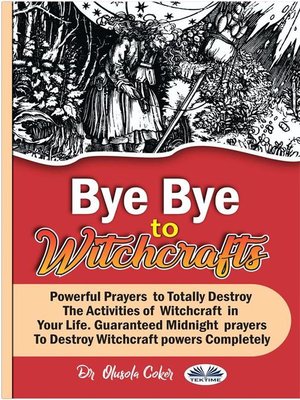 Sign up to save your library
With an OverDrive account, you can save your favorite libraries for at-a-glance information about availability. Find out more about OverDrive accounts.
Find this title in Libby, the library reading app by OverDrive.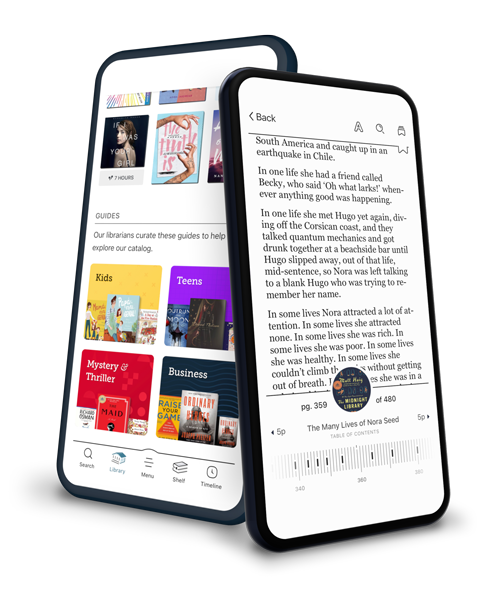 Search for a digital library with this title
Title found at these libraries:
The time to put an end to witchcraft activities and powers is now. Witchcraft powers have destroyed so many lives and if unchecked, the result could be disastrous. It is a known fact that the majority of people may not achieve or make an impact in life. A lot of people are buried in the grave yeard with their dream unfulfilled. Witchcraft activities prevented so many people from achieving their purpose in life. Do you belong to any of the following people? 1. Have you been praying and fasting for years, yet witchcraft powers are still tormenting you? 2. Are your children dying one after the other and you don't have any solution to it? Then, witches and wizards might have been killing them. If you are in this situation, this book is for you. 3. Have you been searching for jobs for the past ten years and no success although you are a first-class graduate? Then, you must destroy the activities of witchcraft. 4. Have you attended over ten contract negotiation table and you never won a single one? then, witchcraft powers are working against your progress in life, you need to deal with it now. 5. Are you tired of life and you feel like ending it all? Then, witches and wizards have concluded to use you as a sacrifice, you need to stop them now before they finish your life. 6. Has your business been stagnant for the past twenty years and above with no progress? Then, witchcraft powers are about to paralyze your life and your business for life, you must stop them now. 7. Are you part of a polygamous home? Then, all the prayer points in this book will make you overcome all obstacles experience in any polygamous home. 8. Are you the type that your parents received a word of knowledge that you will be great in life and you discovered that you are steal finding it difficult even to feed at the age of 40 years, then this book is for you? 9. Are you the type that in your primary and secondary school days you where very brilliant to the point that the school authority recognize this by making you the head boy or head girl, yet could not go further in your career or profession 10. Did you work hard and save enough money for you to travel abroad to better your life, but on getting there, you discovered that you are even worse than if you ever traveled. You regretted that you traveled in the first space. Watch out witchcraft power is about to finish your life as you are back. You must stop them now, by praying all the prayer points in this book. 11. Do you always make the wrong decision most of the time despite your knowledge and technical know-how? 12. Have you worked in more than seven companies or ministries and yet nothing to show for it? , then, witchcraft activities are oppressing your life. 13. Do you observe that you don't have savings or your account is always on a zero balance despite your high level of income? Then, witchcraft powers are at work in your life. 14. Do you suddenly observe a change in your character or behavior which is now affecting your life? Then, you are under attack by witchcraft powers. 15. Do you wake up early in the morning feeling tired most of the time and unwilling to go to work even though your doctor certify you that you are ok, Then you might be under a witchcraft attack? 16. Do you always find it difficult to control yourself or you lack self-control? Then you might be under a witchcraft attack. 17. Do you find yourself in a position where you find it difficult to follow your boss's instructions at work? Then, you need to pray against witchcraft attack Inside this book, you will discover all you need to do to prevent witchcraft attacks in your life and to destroy all their activities and powers completely. This book will show you the activities of...