Acts, Epistles of Paul, General Epistles, The Revelation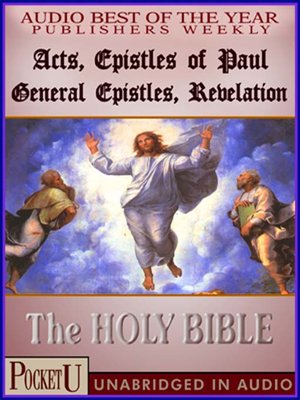 Sign up to save your library
With an OverDrive account, you can save your favorite libraries for at-a-glance information about availability. Find out more about OverDrive accounts.
Find this title in Libby, the library reading app by OverDrive.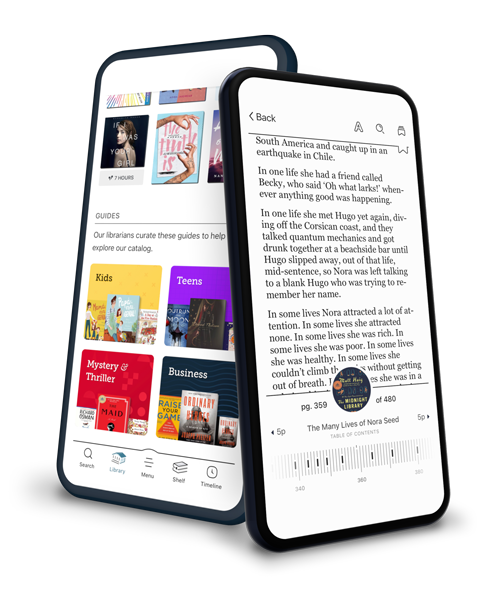 Search for a digital library with this title
Title found at these libraries:
The Acts of the Apostles: Written by Saint Luke, a Gentile physician, The Acts of the Apostles tells of the spread of the Gospel from Jerusalem after the Resurrection, to Rome, ending at the time of Paul's imprisonment, a period of about thirty-two years. Luke spent time with Paul and most of the events he tells of are about Peter and Paul.
The Epistles of Saint Paul to: Romans, I Corinthians, II Corinthians: Romans is Paul's longest and most formal epistle. It has has had a profound effect on Christianity. Paul may have written it in Corinth while making plans to visit Rome. Corinth, located west of Athens, had been the major city of ancient Greece. At the time of Paul it was a bawdy port city controlled by Rome. Paul's two epistles to the Corinthians serve to counsel the new Christians.
Shorter Epistles of Paul the Apostle: Galatians: one of Paul's most commanding epistles. Ephesians: Paul is transported to the limits of language in order to describe the enthroned Christ. Philippians: Paul writes to them with affection, and the epistle breathes a note of joy throughout. Colossians: It reaches heights of expression that rival anything said of Christ elsewhere in Scripture. I and II Thessalonians: leave the reader wide awake to the responsibilities of the present, not gazing into the future. I and II Timothy and Titus: These letters are called Pastoral Epistles because they deal with matters affecting pastors and congregations. Philemon: the shortest and most personal of Paul's epistles. Hebrews: The author makes extensive use of Old Testament quotations and images to show that Jesus is the supreme revelation of God and humankind.
General Epistles (James, I Peter, II Peter, I John, II John, III John, Jude) were written to Christians in general, not to a particular church body. Written during the early years of the development of the Christian Church, they deal with the principles of the Gospel as well as suffering, heresy and practical concerns of living the faith.
The Revelation of Saint John the Divine, the last book of the Bible, is the only book of Apocalyptic Literature in the New Testament. In Greek the title of the book is Apocalypsis, meaning "disclosure of hidden things known only by God." Other books of the Bible containing Apocalyptic Literature are Isaiah, Ezekiel, Daniel and Zechariah. The Revelation, like the books of the Old Testament mentioned, uses symbols and imagery.