Mythos Academy Bundle
ebook
∣

First Frost, Touch of Frost, Kiss of Frost & Dark Frost

·

Mythos Academy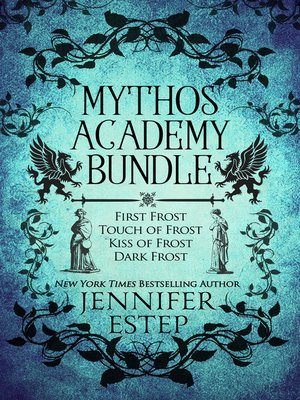 Sign up to save your library
With an OverDrive account, you can save your favorite libraries for at-a-glance information about availability. Find out more about OverDrive accounts.
Find this title in Libby, the library reading app by OverDrive.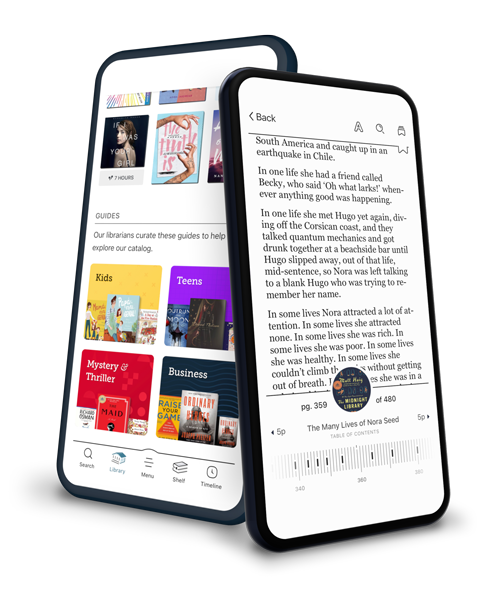 Search for a digital library with this title
Title found at these libraries:
First Frost I am Gwen Frost, and I have a Gypsy gift. It's called psychometry – that's a fancy way of saying that I see images in my head and get flashes of other people's memories off almost everything I touch, even guys. My gift makes me kind of nosy. Okay, okay, maybe a lot nosy—to the point of obsession sometimes. I want to know everything about everyone around me. But even I don't want to know the secrets my friend Paige is hiding or the terrible loss that will send me to a new school – Mythos Academy, where the teachers aren't preparing us for the SATs, but to battle Reapers of Chaos. Now I have no friends and no idea how my gift fits in with all these warrior whiz kids. The only thing I do know is that my life is never, ever going to be the same. . . Touch of Frost My name is Gwen Frost, and I go to Mythos Academy — a school of myths, magic and warrior whiz kids, where even the lowliest geek knows how to chop off somebody's head with a sword and Logan Quinn, the hottest Spartan guy in school, also happens to be the deadliest. But lately, things have been weird, even for Mythos. First, mean girl Jasmine Ashton was murdered in the Library of Antiquities. Then, someone stole the Bowl of Tears, a magical artifact that can be used to bring about the second Chaos War. You know, death, destruction and lots of other bad, bad things. Freaky stuff like this goes on all the time at Mythos, but I'm determined to find out who killed Jasmine and why – especially since I should have been the one who died... Kiss of Frost Logan Quinn was trying to kill me. My Spartan classmate relentlessly pursued me, swinging his sword at me over and over again, the shining silver blade inching closer to my throat every time. A smile tugged up his lips, and his ice-blue eyes practially glowed with the thrill of battle. . . I'm Gwen Frost, a second-year warrior-in-training at Mythos Academy, and I have no idea how I'm going to survive the rest of the semester. One day, I'm getting schooled in swordplay by the guy who broke my heart—the drop-dead gorgeous Logan who slays me every time. Then, an invisible archer in the Library of Antiquities decides to use me for target practice. And now, I find out that someone at the academy is really a Reaper bad guy who wants me dead. I'm afraid if I don't learn how to live by the sword—with Logan's help—I just might die by the sword. . . Dark Frost I've seen so many freaky things since I started attending Mythos Academy last fall. I know I'm supposed to be a fearless warrior, but most of the time, I feel like I'm just waiting for the next Bad, Bad Thing to happen. Like someone trying to kill me—again. Everyone at Mythos Academy knows me as Gwen Frost, the Gypsy girl who uses her psychometry magic to find lost objects—and who just may be dating Logan Quinn, the hottest guy in school. But I'm also the girl the Reapers of Chaos want dead in the worst way. The Reapers are the baddest of the bad, the people who murdered my mom. So why do they have it in for me? It turns out my mom hid a powerful artifact called the Helheim Dagger before she died. Now, the Reapers will do anything to get it back. They think I know where the dagger is hidden, but this is one thing I can't use my magic to find. All I do know is that the Reapers are coming for me—and I'm in for the fight of my life.