Sign up to save your library
With an OverDrive account, you can save your favorite libraries for at-a-glance information about availability. Find out more about OverDrive accounts.
Find this title in Libby, the library reading app by OverDrive.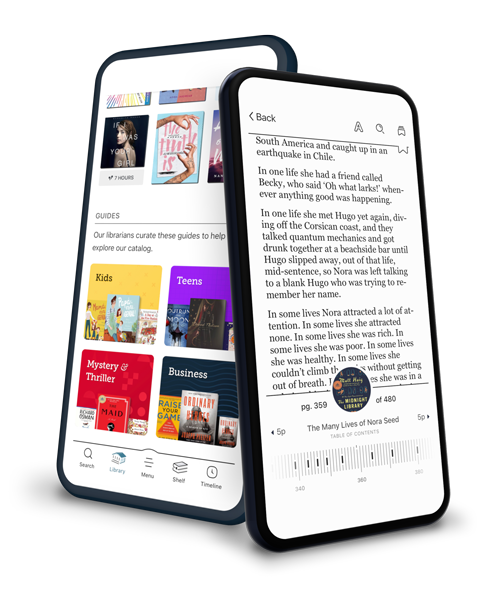 Search for a digital library with this title
Title found at these libraries:
'Unexpected Places' by Bailey Bradford
Love finds you in the most unexpected places.
Carter Hausemann loves his adventures in the great outdoors. He never feels as free and happy as he does when he's hiking up a mountain or over a desert trail. After a childhood spent locked indoors, he craves the sunlight on his face and the blanket of moonlight.
Unfortunately, he has to work, so his hiking trips aren't as frequent as he would like.
He has a new adventure planned, but little does he know, his real adventure will start at a worn-down looking club in Odessa, Texas. Carter's dreams of finding his perfect men will become more than fantasy, starting with one sexy leather-clad man, Eddie Canales. What starts out as a night of debauchery turns into so much more.
'Vegas Hustle' by Ethan Stone
A business trip to Las Vegas becomes a life or death situation for a comic book fan.
Comic book geek Adam Brand is young, good-looking and wealthy. He's also a virgin because he's not skilled at picking up guys. While in Vegas with his friend Dean to finalize a real estate deal, he throws caution to the wind and hires a professional. Hustler Javier Campos is just Adam's type and his first time is perfect.
Things go very wrong when Dean and Adam have a run-in with two corrupt cops and Dean ends up dead. Adam must go into hiding with Javier where they realise their attraction is more than just a business arrangement.
'Mountains to Climb' by T.A. Chase
Sometimes the past can be the biggest mountain to climb.
Toby Schwartzel has never forgotten Jensen Brockhoff, the man he loved and the one who disappeared six years ago. He thinks he's moved on, but when Jensen appears again and wants to explain what happened, Toby realises he hasn't gotten over Jensen. He'd only built up walls to keep from being hurt again.
Jensen Brockhoff left New York City and Toby Schwartzel for several reasons. All of them had to do with drugs and alcohol. He's clean now and the only thing he's addicted to is mountain climbing. His passion for the sport has got him through the last six years. But after a particularly harrowing fall on Denali, Jensen knows he has to go back to tell Toby the truth.
Will Toby and Jensen discover they'd never moved past the love they had for each other all those years ago? Or are the mountains between them too high to climb?
'Size Matters' by Sean Michael
Trey is a natural submissive, but no one wants to take on a blind man. When Trey and Lucien hit it off, it could be the answer to Trey's prayers.
When Lucien meets his favorite author at a book signing, he's surprised to discover the man is not only blind, but much younger than he'd expected. He's even more surprised to discover that Trey shares a passion of his—BDSM.
Trey loves his life as a horror mystery writer, but it is a lonely one. Immediately drawn to Lucien, he's surprised and intrigued when Lucien ferrets out his interests in certain aspects of BDSM right from the start.
Is Lucien exactly who Trey's been waiting for, or is it too good to be true?
'Picturing Lysander' by L.M. Somerton
Photography, like love, should have no limits.
Lysander Brock is a talented photographer and capturing the perfect picture is his passion. His work takes him all over the world and he is famous for his willingness to take risks for the perfect image.
Kyle Dawson is tasked by his mysterious employer to obtain Brock's services for a dangerous job and he's prepared to use any method to ensure...