Sign up to save your library
With an OverDrive account, you can save your favorite libraries for at-a-glance information about availability. Find out more about OverDrive accounts.
Find this title in Libby, the library reading app by OverDrive.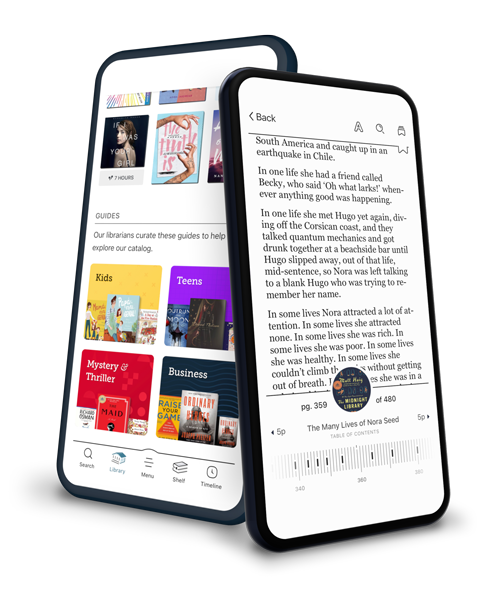 Search for a digital library with this title
Title found at these libraries:
Out of the Ordinary
Danger, magic, lust and love come together in this tale of Star Lite, an unusual woman with an extraordinary talent for magic and love.
After a devastating fiasco on her wedding day, still-single Star Lite longs for peace and quiet to nurse her broken heart. Instead of the uneventful summer vacation she has planned, she's transported to a strange planet with even stranger inhabitants, and an irritating but sexy man named Adam who claims he's a magician.
Star senses danger in this place, and her suspicions are confirmed, as the two humans witness a bizarre display of power from a mad king. They form an uneasy bond and work past their differences as they look for a way to escape, and attempt to reason with two sensuous pixies, who try to protect their ruler.
When the king makes a foolish decision, danger threatens the entire planet. Not one to give up without a fight, Star reluctantly agrees to a sexual experiment, discovers her untapped powers of magic, and opens her heart to the possibility of love.
Into the Magic
Good and evil, love and lust. Add magic to the mix and watch the sparks fly.
Star Lite exercises her emerging magical talents to search for Adam, the seductive stranger who captivated her heart during an extraordinary adventure. Her every sense tells her they are meant to be together, yet he has disappeared. Certain he's in danger, she tracks him down and they meet in Las Vegas, where emotions flare and flames ignite.
But Adam must complete a mysterious mission and sends her away. She uses the time waiting for Adam to study with Tristan, a passionate magician with secrets of his own. As Star's powers are unlocked, she questions the rulings of the authoritarians who control magic.
Against Tristan and Adam's warnings, a premonition moves her to go back to Vegas. There, a new facet of her power puts her life in peril. For protection, Tristan, Adam and Star engage in a sizzling ménage ritual. Join Star as she opens her heart and soul to love, and continues her journey into the magic.
Awaken the Fire
To stop an evil force she must learn to unleash her fire while dealing with a shape-shifter, dangerous men and a mercurial, magical lover.
Along with rewards, magic breeds danger. Star, Adam and Tristan submit to study with the secret authoritarian group, the Vigilar, in preparation to reveal the existence of magical beings to the world. But will this knowledge be used for good or evil?
Doubts creep in when Star is assigned to work with Lucas—a man from Adam's past—a man known to have dangerous ideas. Bigger problems arise during a sensual ménage when they discover a shape-changer dragon in their midst. Lucas claims the Vigilar plan to use shifters, especially powerful beings like dragons, for malevolent purposes, which puts Star and her special abilities in danger. Adam must devise a strategy to thwart the Vigilar and learn more about this controlling entity. While implementing their plans, Star struggles with the fear of unleashing—and learning to control—all the powers within her.
She struggles, too, with her feelings for Adam. Should she fight against her deepening love for a man who could desire power more than he loves her? The combustion of a potent sexual ritual forces Adam to face the question of their love and for Star to awaken the fire within.